Corporate Social Responsibility (CSR)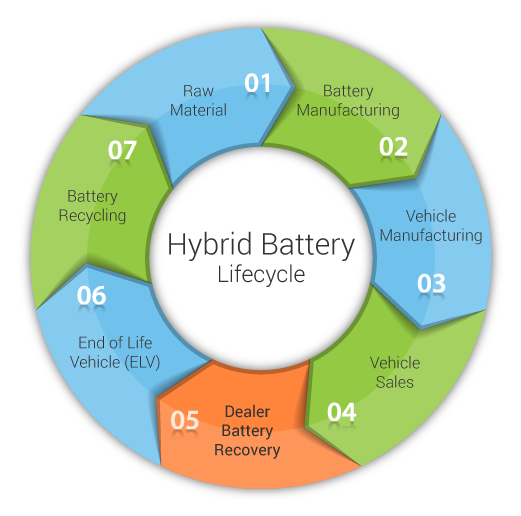 Since 1997, Toyota Motor Corporation has sold more than 2.25 million hybrid electric vehicles globally. Toyota and Lexus dealers in North America have placed more than three quarters of a million of these vehicles into the stream of commerce since the introduction of the first generation Prius in 2000. All of these vehicles use high voltage (HV) Nickel Metal Hydride (NiMH) traction batteries for energy capture and storage. All of these batteries are recyclable.
Consistent with Toyota's Global Earth Charter, our goal is to eliminate waste in everything we do, including the way we manage vehicles when they reach end of life - ELV. Therefore, when Toyota/Lexus hybrid electric vehicles reach their end of life, and/or when the HV NiMH traction battery reaches its end of life, Toyota strives to recover and recycle these batteries. By doing so, we:
Demonstrate our Corporate Social Responsibility
Recover valuable raw materials to build more batteries for future vehicles
Conserve our planet's natural resources
Ensure compliance with ELV regulatory requirements
Consistent with Toyota's Earth Charter, Toyota has a strong desire to see that all HV batteries ultimately find their way back into the battery manufacturing cycle. As a Toyota/Lexus dealer, you play a very important role in this process. Thank you for your efforts to minimize Toyota's footprint on the environment.
Need specific instructions
or documents related to the HVB Program?